Full Set Special!  Get A Full Set Of Individual Eyelash Extensions  For $185!!* (Reg $275)
Call 616-528-0442 or Book Online (Now Two Locations)!
Microblading  Special $300 Includes Initial Application and 4-6 Week Touch-up!**see below
 At Eyelash Republic our specialty is Semi-Permanent Individual Eyelash Extensions. We carry a full variety of lashes that vary in length, thickness, curl, color and style. Our extensions are lightweight and are applied individually to your natural lashes one by one, using medical grade adhesives that are odorless and fume-less. Our professional stylists are thoroughly Certified, trained and licensed in the state of MI. You can feel safe in knowing we always have our clients health and safety in mind.
Forget the hassle of mascara and extra eye makeup. Look and feel younger from the moment you wake up. At Eyelash Republic we are passionate about lashes, brows and skin care. Some of our other aesthetic services are Brow and Lash tinting, Brow and Facial Waxing, Brow Mapping, Lash Lifting (lash perm), Facials and Makeup Application. We are conveniently located in the heart of Grand Rapids, near some of the most popular shopping malls and restaurants in the city.
Why Eyelash Extensions? Why not?! When you meet or speak with a person, the first place you look at are their eyes. Lashes are artistically placed to natural lashes by our professional staff to fit the symmetry and uniqueness of each persons face. They even hide the appearance of facial imperfections by drawing attention away from other features including issues such as skin imperfections and loss of elasticity. Extensions are lightweight and easy to adjust to having on, so much so that they quickly become a part of you! For more information on how to manage your extensions and what to expect, please click on the FAQ link above or contact us directly.
* Limited availability. Offer subject to change anytime without notice. "Full Set Special" Offer cannot be combined with any other discounts, coupons or promotions. Use "Full Set Special" if booking online. Offer expires on 04/30/2018.
** Microblading special is subject to change without notice.  $100 non-refundable deposit is required to book your appointment, and will be deducted from the total Microblading cost. If booked online with our "online booker" you agree to be charged the full deposit amount on your listed credit card. If deposit cannot be charged, the service will be cancelled. Offer expires on 05/15/2018.

A member of
ALLIED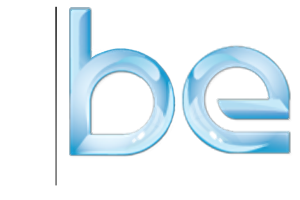 beauty experts
Spa | Medispa | Wellness